Services
That we have worked with some of the world's most precise and demanding engineering-dependent businesses, cleaning, preparing, painting and coating a vast array of equipment, vehicles and plant for many years relieves us of the need to impose pages of case study upon you.
That you are reading this also probably means you understand what you need, what we can offer, and are very possibly open to processes which, while established elsewhere or in other fields, are new to you.
We are equally well-versed in cleaning and coating equipment as varied as delicate airframe surfaces, tricky newspaper print turbo units – with their steel, plastic and electric motor components – as we are with the particular requirements of food processing, heavy rail, quarrying, petro-chemical or offshore engineering.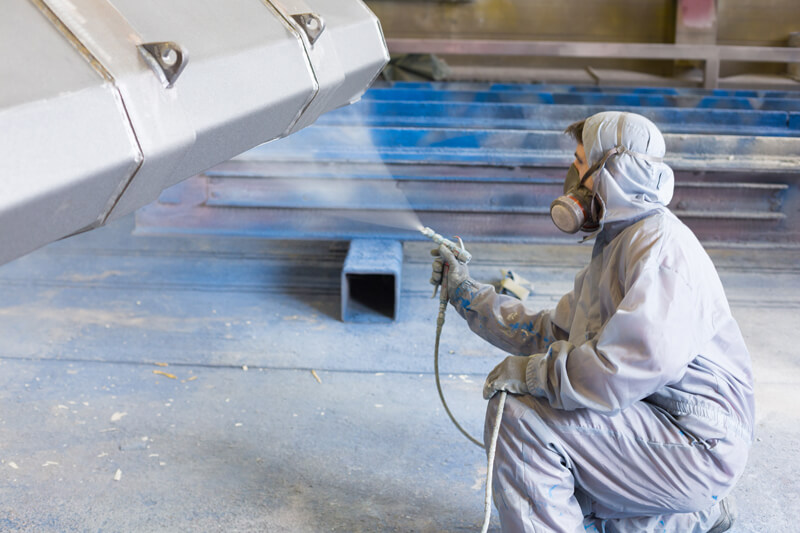 We can deploy, according to requirement, cleaning and prep processes including non-abrasive blast cleaning, soda blast cleaning, plastic bead blast cleaning, and shot blasting using aluminium oxide, steel shot, steel grit, garnet, crushed glass, or copper slag grit.
Experience, and common sense, tells us what'll likely work best for your requirement.